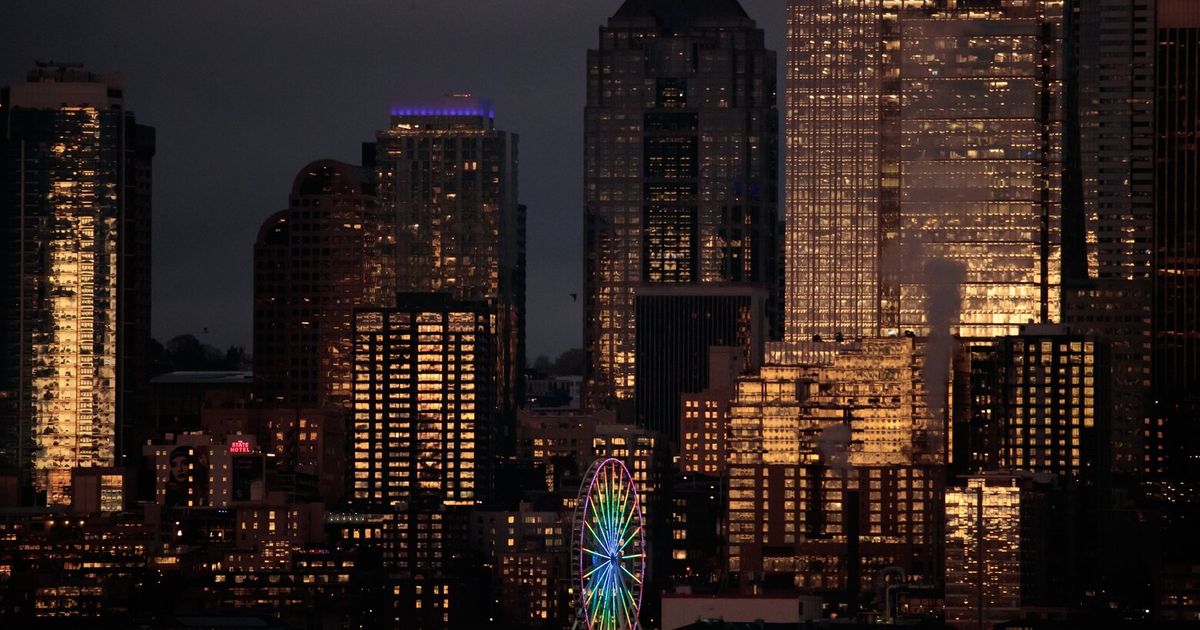 Most Washington employers must now include salary information in job postings under a law that took effect Sunday.
The Pay Transparency Act makes Washington one of the few states that now requires most employers to disclose pay scales or salary ranges in postings, rather than waiting for an offer to be made.
This range should extend from the lowest salary to the highest salary possible, set by the employer before the job posting, according to guidelines from the Washington Department of Labor and Industries. Job postings should list benefits offered, including health insurance, pension plans, paid vacation days, parental leave, and stock options.
The legislation aims to help close the gender pay gap and ensuring that companies provide fair compensation. It will also provide workers with information that could help them negotiate a salary offer and help existing employees understand their workplace compensation structure.
The American Association of University Women, which helps train workers to negotiate wages, found Women received 84 cents for every dollar paid to men in a comparison of full-time, full-year workers in 2021. When the calculation included all workers, women earned 77 cents for every dollar men earned.
As employers prepared for the law to take effect, it may already have had an impact.
"The new law is likely having exactly the effect it intended by asking employers to take a closer look at their compensation, ensuring it is consistent and fair across their organizations," said Erin Jacobson, director of counseling Legal and HR for Archbright. . , a Seattle-based organization that helps employers comply with regulations in the Pacific Northwest.
"If they see any issues, they look to fix them before they have to post it," Jacobson said. "This is the final piece of the jigsaw, it seems, for pay equity to be truly entrenched for employers in Washington."
Some employers had already chosen to include salary information in job postings. In December, 45% of job postings on Indeed included salary information provided by the employer, according to a study by the job search engine.
In Washington, 48% of postings included salary information.
It's a basic question: How much will I be paid? said Scott Dobroski, vice president of corporate communications for Indeed. "It raises expectations. Is this a job they even want to apply for? And, if they applied and actually got [it]would they be satisfied with the work?
Companies began voluntarily including salary information in job postings about a decade ago, Dobroski said, but remained in the minority. Anecdotally, large companies are less likely to do so than small or medium-sized companies, he said, because the roles of current employees and potential candidates are more varied.
"It's just a really, really hard thing for them to sort out," Dobroski said.
But it's worth unraveling, he added. Indeed, including wages in a job posting can tip the balance for workers applying for a new role: 75% of respondents to an April survey said they were more likely to apply if the salary scale is indicated.
Colorado was the first to pass a pay transparency law in 2019. Today, several states and cities — including California, Maryland, Nevada, Rhode Island, Connecticut and New York City — adopt similar legislation, although each bill varies slightly. Some require employers to share salary information upon request or after an interview; Others, like Washington, require employers to include the pay scale in a job posting.
The California law, which also went into effect Jan. 1. 1, went a step further than most and will require large employers to submit an annual report breaking down wages by race, ethnicity and gender.
At New York, Employers are testing the limits of city law by posting pay ranges that in some cases span more than $100,000, according to a Bloomberg News analysis of more than 400 open positions.
Washington Legislation – Senate Bill 5761 – narrowly passed the two chambers of the legislature in March. He walked out of the Senate with a 27-21 split and passed the House 51-46. govt. Jay Inslee signed it into law later that month.
It's part of Washington's Sex Discrimination Act, which aims to promote fairness for workers by addressing practices that can lead to gender income disparities. This law requires Washington employers to provide equal pay for similar work, except for reasons unrelated to gender, such as performance, seniority, or differences in education, training, and experience.
It also prohibits employers from limiting advancement opportunities for employees based on gender and from asking job applicants for their previous wages. The same law states that employers cannot prohibit workers from discussing wages and benefits and cannot take any adverse action against an employee for doing so.
The new job posting requirements apply to employers with 15 or more employees — and extend well beyond just Washington-based businesses.
The 15-worker threshold includes employers who do not have a physical presence in Washington, as long as the employer has one or more Washington-based employees, according to the Advice from the Department of Labor.
It also applies to employers "engaging in business" in the state, including those hiring for jobs that could be filled by a Washington-based employee. The Labor Department will make an out-of-state exception for job openings related to out-of-state job sites, such as an opening for a waiter at a restaurant.
The new requirements also include remote work job postings. Employers cannot say in an advertisement that they will not accept applicants from Washington. This would often have returned after Colorado passed its pay transparency regulations.
The Washington Department of Labor defines a job offer as a solicitation that an employer uses to attract new workers for a specific position that includes desired qualifications. This can be through a third-party recruiter, a print job advertisement, or posting to a digital job board.
A "help wanted" panel in a window would not be included. A banner ad on a website saying "Manufacturing jobs available" would not be either. These two items do not list expected candidate qualifications or a specific position, the department said.
When an employee is offered a transfer or internal promotion, the employer must provide the salary or salary scale if the employee requests this information.
When proposed, the legislation drew criticism from professional groups advocating for business owners, fearing it would be burdensome for some businesses or lead to unintended consequences for job seekers. whether their previous salary was on a job posting that future employers could find.
Now Bob Battles, director of government affairs at the Association of Washington Business and one of the voices expressing concern, said the Department of Labor has listened to feedback from these trade groups and provided guidance for responding to many unknowns.
His biggest concern now is how the department will respond to errors.
We would hope [the department is] going to give employers time, especially during this transition, to comply," Battles said. This is not an unwillingness to comply, but the reality of any new rule. There will be mistakes. »
Bridget Osborne, policy analyst at the Department of Labor and Industries, said the department would rely on education efforts first. The ministry has the authority to investigate all complaints and will assess the imposition of fines on a case-by-case basis.
"Our goal is to help employers comply with these new requirements so that workers have a better understanding of a position's compensation, benefits and other compensation," Osborne said.
Jennifer Harpole, a Littler attorney who advises employers on Colorado laws, recommends that Washington employers remove all noncompliant job postings posted before Jan. 1. 1.
For future postings, she recommends that employers include a statement explaining how they established the pay scale.
On the other hand, job seekers still have homework to do, said Gloria Blackwell, CEO of the American Association of University Women.
Most people want to ask for the top of the salary bracket, Blackwell said, but just because it's listed doesn't mean that's where every candidate will fit in. Instead, the pay band allows workers "to be equipped with more information" when entering negotiations, taking certain information behind the locked door, she continued.
New requirements like Washington's are "an opportunity for organizations and businesses to move beyond the old way of doing things," Blackwell said. But they will not be a comprehensive solution to pay inequalities within the working population.
Pay transparency efforts are "a step in the right direction, on the road to pay equity, that's for sure," Blackwell said. "But that won't solve the pay gap."