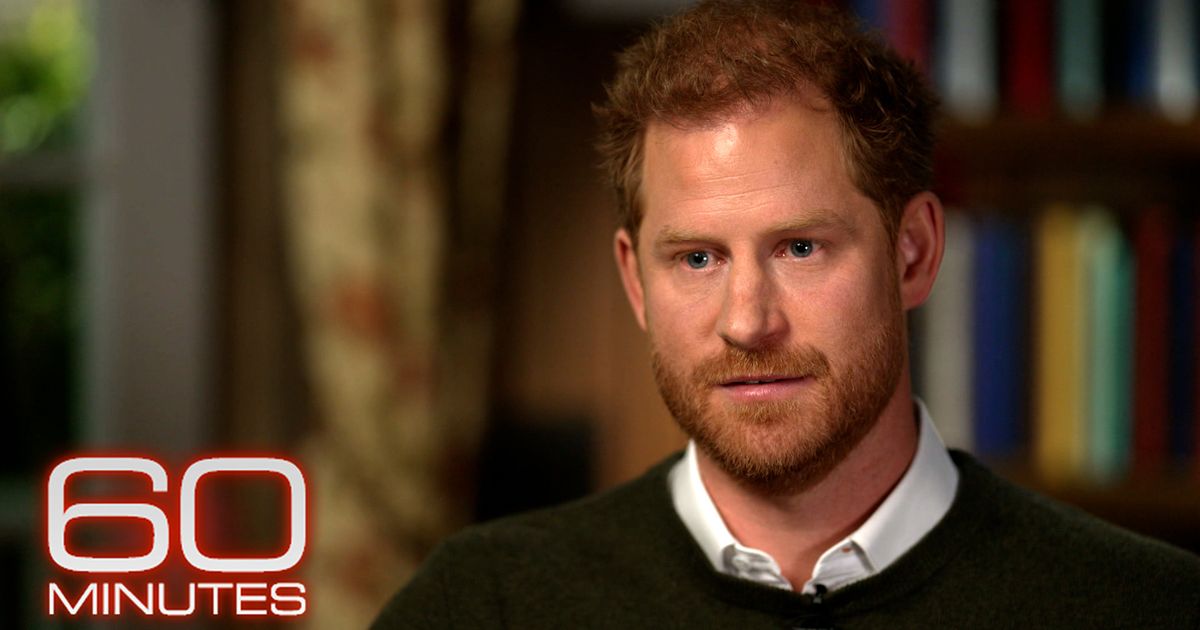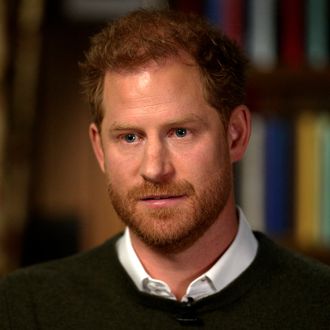 Photo: CBS via Getty Images
Prince Harry sat down with Anderson Cooper for an episode of 60 minutes Sunday night. Earlier today, across the pond, Harry spoke to Tom Bradby on ITV. The two interviews precede the memoirs of the prince, Spare, hits US shelves January 10. Despite some of the book's shocking revelations, Harry assured Cooper that he wanted to reconcile with his family. "My brother and I love each other. I love him dearly. There's been a lot of pain between the two of us, especially for the past six years," he said. of anything I've included was never intended to hurt my family, but it paints the full picture." Harry says the royals are airing their dirty laundry through leaks with the press. Now Harry is speaking with his chest full." So now, trying to speak a language that maybe they understand, I'm going to sit here and tell you the truth with the words that come out of my mouth, rather than using someone out of my mouth. another, an 'anonymous source'."
On ITV, Harry said that before meeting Meghan Markle he often felt like a "third wheel" during official engagements with Prince William and Kate Middleton. But the three were in a period of particularly warm friendship. When Harry met and fell in love with his wife, he hoped the closeness would extend to Markle. "I always hoped that the four of us would get along," he said. But very quickly it became Meghan versus Kate. And that, when it's played out so publicly, you can't hide it. said Harry on 60 minutes that he wrote the book with a desire to 'crush' the idea that Meghan came between him and his brother, highlighting the sibling rivalry that was always there – an early example of which is when William told Harry to pretend not to know him when they went to the same school.
Harry also accuses Camilla of leaking stories about himself and Prince William in order to rehabilitate his image in the British press. "There was an open willingness on both sides to exchange information," he told Cooper. "And with a family built on hierarchy, and her about to be queen consort, there were going to be people or bodies left on the streets because of that."
Between the two interviews, Harry shared details about the days following his mother's death, his eventual acceptance that she died and did not fake her own death, and the role the paparazzi played in that. dead. "The last thing mom saw was a flash," he wrote in Spare. "It was obvious to us as children that the British press played a part in our mother's misery," Harry told Anderson Cooper, "and I had a lot of anger in me that thankfully I didn't. 've never expressed to anyone. But I resorted to a lot of alcohol because I wanted to numb the feeling.
One of the biggest revelations from Harry's interview with ITV was that he still had nagging questions about his mother's death. Princess Diana was killed in an accident in the Pont de l'Alma tunnel in Paris, with the paparazzi having a still controversial involvement in the collision. Harry said he distinctly saw paparazzi taking photos of Diana as she lay dying, rather than helping her. "I couldn't understand," he said. Harry also said he felt guilty for not crying when meeting mourners outside Kensington Palace. "There were 50,000 bouquets of flowers at our mother's and there we were shaking hands with people smiling," he said. "We couldn't understand why their hands were wet, but it was all the tears they were wiping away." At 60 mins, Harry said the mourners "showed more emotion than we showed. Maybe more emotion than we even felt.
said Harry on 60 minutes that at first he suspected Diana of faking her death and that one day she would ask her children to find her. "William and I talked about it as well," Harry said. "He had similar thoughts." Harry believed his mother might still be alive until he was 23, when he took the same route as his mother that fateful night. Although he still has questions, Harry now thinks knowing more about his mother's death would "change a lot". Harry credits therapy and psychedelics (used for therapeutic purposes) with helping him find the end.
Harry told Anderson Cooper that prejudice (including racism and anti-American sentiment) colored the royal family's opinion of Meghan Markle even before he met her. "My family reads the tabloids," he said. It's prepared for breakfast when everyone gathers. So whether you walk around saying you believe it or not, it always–it always leaves a mark on your mind. So if you have this judgment based on a stereotype early on, it's very, very hard to get over it. The family and the press have both attributed Harry's personal growth to Meghan being a "witch" rather than hard work on Harry's part.
Harry says he was "probably" bigoted before he started his relationship with Meghan, in a similar way to the British press. When pressed by Cooper, Harry said, "Said like that, I haven't seen what I see now."
Prince Harry's press tour is not over. He must appear on hello america Monday, and the The Late Show with Stephen Colbert Tuesday evening.