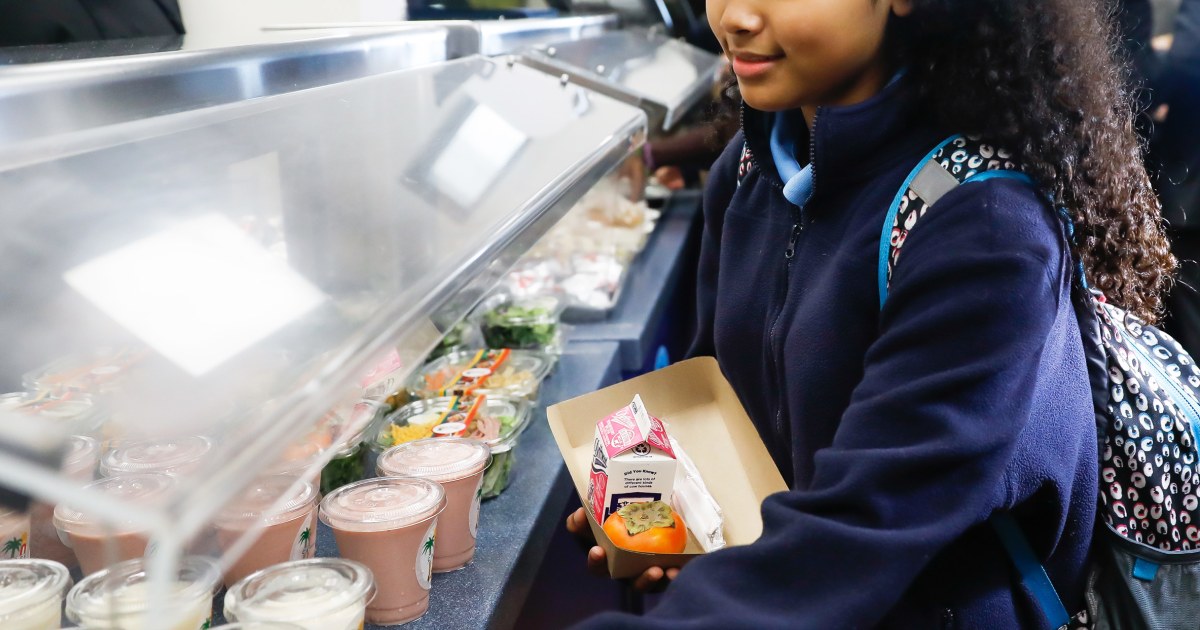 For the first time in 15 years, the American Academy of Pediatrics released new treatment guidelines on Monday. childhood obesityemphasizing the need for early and intensive treatment.
This guidance comes as childhood obesity rates have continued to rise over the past decade and a half, from 17% to 20%, according to data from the Centers for Disease Control and Prevention. Since the 1980s, obesity rates have tripled among children and quadrupled among adolescents.
The pandemic has made matters worse, said Dr. Joan Han, professor and chief of the division of pediatric endocrinology and diabetes at Mount Sinai Kravis Children's Hospital, was not involved in the new report. One CDC report found that the rate of weight gain nearly doubled in 2020, compared to pre-pandemic years.
Obesity affects almost 15 million children and adolescents in the United States, according to CDC data. Excess weight not only has consequences for physical health, including type 2 diabetes and high blood pressure, but also has an impact on Mental Health.
The new guidelines emphasize that obesity is a complex and chronic disease with no simple solution. Intensive behavior and lifestyle changes should be the first-line approach, but the AAP also includes recommendations for anti-obesity drugs and surgery for the first time. These new recommendations respond to a windfall of research and drug approvals over the past few years.
"We now have proof that the treatment of obesity is effective. There is a treatment, and now is the time to recognize that obesity is a chronic disease and should be treated like we treat other chronic diseases," said Dr. Sandra Hassink, Medical Director of the AAP Institute for Healthy Childhood Weight and co-author of the new guidelines.
Part of this involves intervening as early as possible. There is no evidence, according to the guidelines, that so-called monitoring, waiting or delaying appropriate treatment is beneficial.
For obese children ages 6 and older — and in some cases ages 2 to 5 — the first approach should be to work with pediatricians and other healthcare providers on behavior and lifestyle changes. life, say the new guidelines. This is most effective when it includes at least 26 hours of face-to-face counseling over a period of around a year – which experts acknowledge can pose a challenge for families.
New treatments
For children 12 and older, one of the major changes in the recommendations is the inclusion of anti-obesity drugs and bariatric surgery alongside lifestyle changes.
In recent years, research has increasingly shown that a person's weight is determined by more than diet and level of physical activity; Genetics and hormones can also play a role in how a person's body uses and stores energy. This new understanding served as the basis for the development of new drugs.
"The breakthrough that has happened over the last few years has been that people have started to realize that there are hormones made in the gut that have multiple roles related to obesity. By targeting them, drugs can help people feel full faster and help stabilize insulin levels," Han said.
The guidelines say pediatricians should offer weight-loss medication to children 12 and older with obesity.
Four drugs are now approved for the treatment of obesity in adolescents from age 12 – Orlistat, Saxenda, Qsymia and Wegovy – and one, phentermine, for adolescents 16 and older. Another drug, called setmelanotide (brand name Imcivree), has been approved for children age 6 and older with Barde-Biedl syndrome, a genetic condition that causes obesity.
Wegovy – which gained popularity last year as a weight-loss drug for adults – was approved by the Food and Drug Administration end of December for ages 12 and up. clinical test Results published in the New England Journal of Medicine showed that a weekly injection of the drug, along with exercise and healthy eating habits, could help children aged 12 and over reduce their body mass index by approximately 16%, against just over 0.5% for a group that took a placebo.
However, new drugs are not available to everyone.
"The problem with these drugs is that they are very expensive and insurance often does not cover them"said Han, adding that a month's supply of Wegovy can cost up to $1,500, which is not affordable for most families.
The guidelines also recommend that adolescents 13 years and older with severe obesity consider discussing bariatric surgery, which evidence has proven to be a safe and effective treatment with lasting results.
"The sooner the better for a lot of things," Han said. "Research shows that earlier bariatric surgery can reverse health problems like type 2 diabetes and high blood pressure, which is why surgery should be considered for pediatric patients."
A holistic approach
Hassink of the AAP stressed that drugs and surgery are not first-line treatments and should only be considered in special circumstances when lifestyle changes prove ineffective for individual patients.
She also acknowledged that these lifestyle changes can be very difficult to make, especially for overworked and low-income parents.
"There is work being done, but we can say with certainty that we all live in this country in an environment that tends to promote obesity at all levels," Hassink said.
The guidelines emphasize a holistic approach to treating obesity. This includes looking at a child's entire life, taking into account not only physical habits such as diet and activity levels, but also mental health, the environment and the social inequities faced. he is confronted.
"There are a lot of drivers of obesity that come from the environment itself. The more unfavorable the environment around you, the harder it is to lead a healthy life," Hassink said.
Tangible change will require significant changes that are often beyond a family's control.
We can recommend more servings of vegetables and more fun physical activity. However, if a person's neighborhood doesn't have grocery stores to shop in or sidewalks or parks to walk in, these recommendations aren't realistic," said Dr. Roy Kim, a pediatric endocrinologist at the Cleveland Clinic Children's in Ohio.
The new guidelines do not directly address obesity prevention – that will come in future guidance – but they do highlight the importance of channeling funds into public health policies aimed at preventing obesity. These include creating safe and walkable neighborhoods, equipping schools with the tools they need to support healthy childhood lifestyles, and ensuring that everyone has equal access to healthy and affordable food, which is not yet a reality.
"We need to make places to walk safe, easy and comfortable. We need to find ways to take advantage of existing opportunities for people to exercise and access healthy, cheap and convenient food," Han said.
She also highlights the importance of health care facilities that are "one-stop shops", with psychological, nutritional and other specialties under one roof, to make it easier for families to get the help their children need. .
Still, "it will take an entire society to make this possible," she said.
Medications and surgery are expensive, and it's not always realistic to ask overwhelmed parents to implement lifestyle changes. Kim said that although recent breakthroughs in drugs for the treatment of obesity are enormous, "the best, most effective, safest and most economical approach will always be prevention."
Follow BNC Health to Twitter & Facebook.