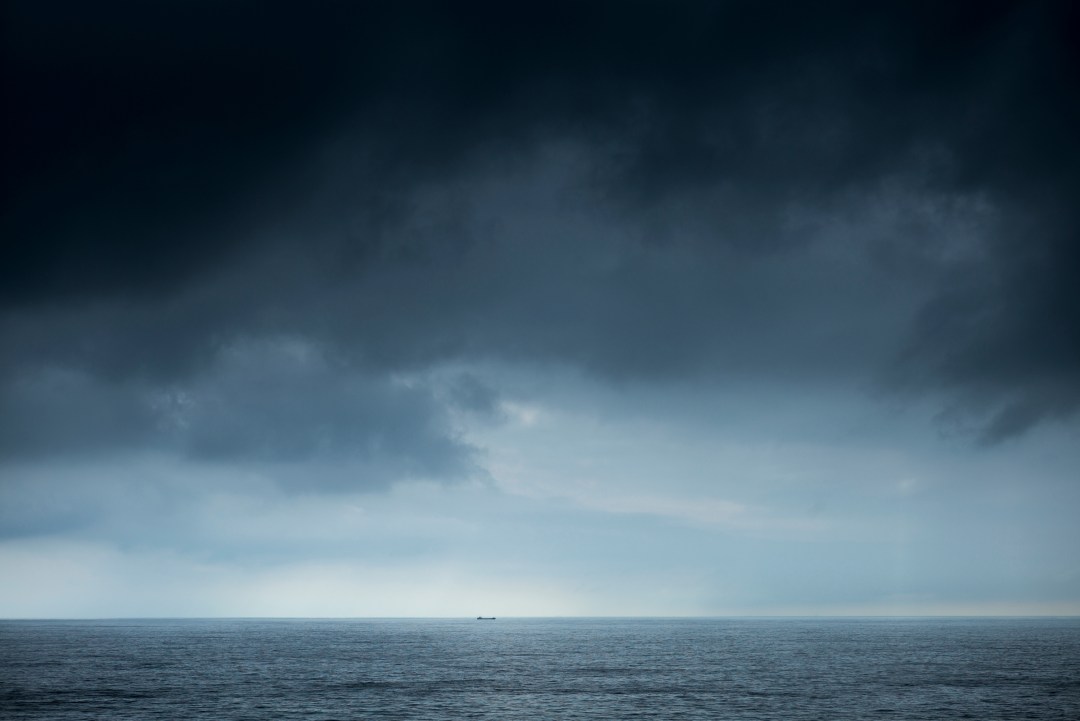 The new year is only a few days away and I've been disappointed dozens of times already: once and for every time my muscle memory pulled my phone out of my pocket and reached my thumb towards where Dark was. Sky. My weather app is dead, bought and killed by Apple, and I'm adrift. Don't make fun of me or think I'm over-dramatizing. It could start raining at any moment and I would have no idea.
If you don't know what Dark Sky was, well, you might be better off not reading on, don't you realize what you've been missing. If you know what Dark Sky was, you too loved it and miss it and you're still struggling to find a replacement app that can do what Dark Sky did: deliver hyperlocal and super-short forecasts. term, in a pleasant and painless package. You would open the app and it would tell you the rain was going to start in 17 minutes. Not 16 minutes, not 18 minutes, but 17. He told you how much it was going to rain and when it was going to stop. It has become an integral part of my going out routine. Do you know the key/phone/wallet patdown? To this I added "check Dark Sky". Now I might as well never leave the house.
We've enjoyed a decade of Dark Sky, which started life as a Kickstarter project before releasing the app in 2012. But the writing had been on the wall since 2020, when Apple, which struggled to develop a good or popular weather app by itself, bought it. It wasn't until last summer that the date of death was announced, and exactly at the stroke of midnight on New Year's Eve on the East Coast (believe me, I checked, then I checked a few more times , just in case), the iOS app has gone dark. Dark Sky features would have been "integrated" into Apple's native weather app, but I've spent the last few months' death march trying to practice using Apple Weather, and I still think it sucks mondo butt. Nothing about this app is intuitive or beautiful; Everything is harder to find and read.
A funny thing to note here is that Dark Sky's big selling point was, according to real weathermen, not so good; the science behind its per-minute rainfall predictions was pretty unscientific. What it was doing was, in simple terms, looking at the raindrops on the radar map and how fast they were moving, and calculating how long it would take for those blobs to move to where you were.
"He processed the images", Andrew Blum told Slate. "[A]All he was doing was taking the visual radar input and extrapolating what was going to happen over the next two hours.
Needless to say, meteorology is much more complicated than that…almost unimaginably and literally incalculably complicated, which is why smart, highly skilled and trained professionals using high-end hardware and software still struggle to accurately predict weather beyond a few days. For a changing and complex storm, even in its immediate path, Dark Sky's "the blob was there so it will be there" engine was educated, well-marketed guesswork.
Still, Dark Sky was right more often than he was wrong, and that was often enough just to be helpful. But what really sets the app apart from its peers, and where no other app currently on the market can replace it, is its recognition of the importance of design. It was comfort to look at and a pleasure to use. A minimalist display and an aesthetic that I'd describe almost as organic: the rain graphics were pulsating, splashing, dripping, all down to the radar map presented in soothing shades of blue. And everything you needed was there, right there, either on the first screen or just a click away. It felt like it was made for normal people, who didn't want to learn the ins and outs of an entire UI in order to figure out which coat to wear.
An example: You want to know what dew point Will it be at 1pm on Saturday? On Dark Sky, you could scroll down, tap once, and there it was, the dew point for each hour of each of the next 10 days. In Apple Weather, it happens: scroll, tap, tap the drop-down menu, tap, then tap and hold, and whatever gives you the dew point at a specific time. No one should have to live like this.
Ah, but there's no point crying over spilled millibars. So what should we Dark Sky addicts do for our solution? I tried a few alternatives and none were quite successful. AccuWeather is impersonal and overly complicated. Weather Underground was decent until it was bought out by IBM and fell apart. WeatherBug is useful but flawed. The carrot is incredibly twee. Apple Weather is good, it's a lot of things, but it's never going to be Dark Sky. It seems like right now, all we can do is lament the Silicon Valley habit of buying good things and making them worse, mourning what we've lost, and celebrating the time we we spent together. Next time I'm caught in the rain, I'll think of Dark Sky and how dry it could have been.