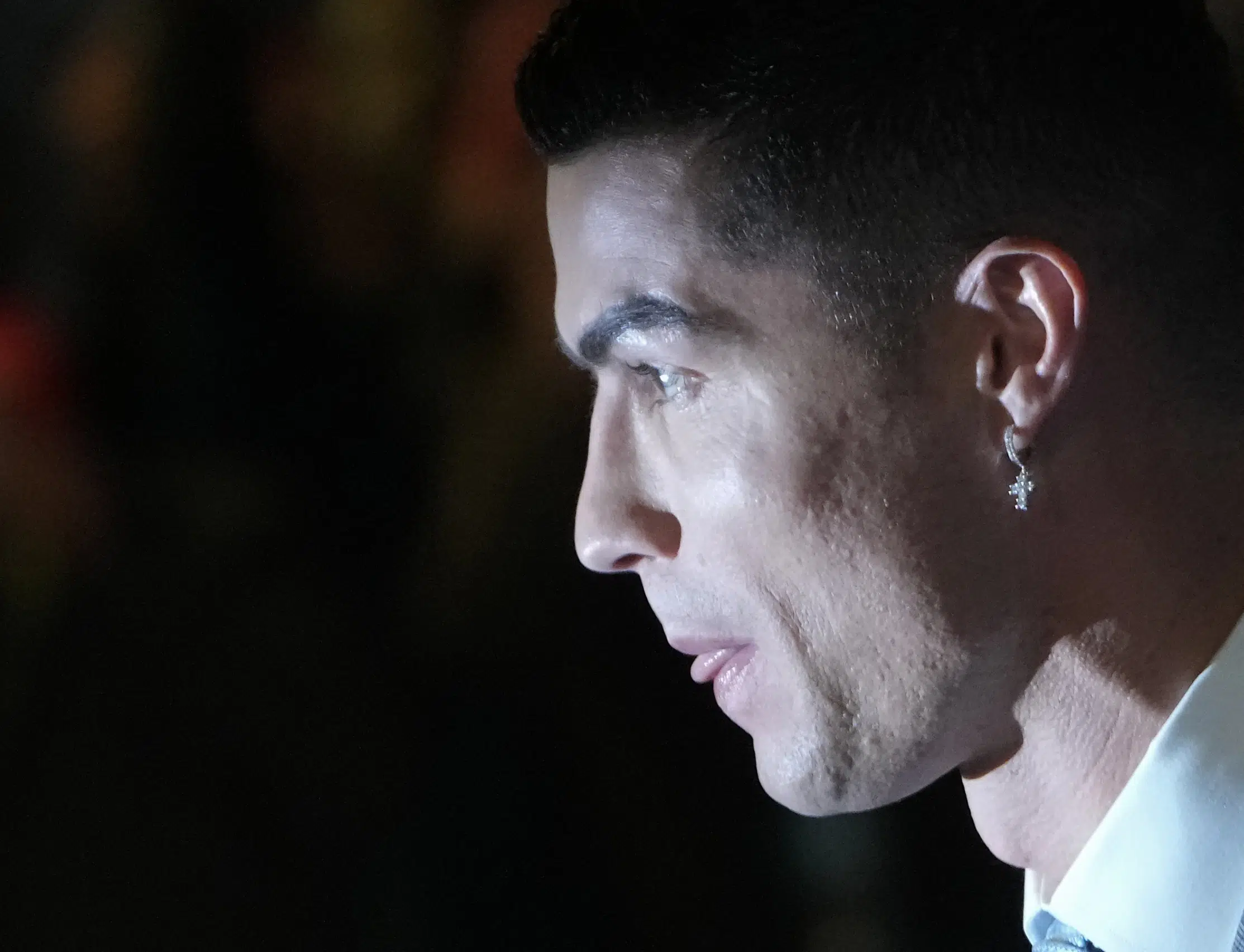 RIYADH, Saudi Arabia (AP) — The palm trees lining the desert roads leading to Riyadh's King Khalid International Airport were wet with raindrops when Cristiano Ronaldo arrived in the Saudi capital this week.
The surprising weather greeted the footballing great's shocking move to the Middle East, where the gray skies in Riyadh looked more like the often cloudy conditions in Manchester – his former home.
It's a surreal start for Ronaldo as he takes the next step in his rich career in a league that few know.
The wet and cold weather was so harsh that his new team, Al Nasr, was forced to postpone his Saudi League match against Al Ta'ee on Thursday because the rain had impacted the electrical system of Mrsool Park, the club's stadium.
The former Manchester United and Real Madrid striker said during his presentation on Tuesday that he was ready to play immediately. However, the Portuguese player is believed to be serving a two-match ban imposed by the Football Federation of England in November for snatching a mobile phone from a fan following a game against Everton last April.
He may have left the Premier League, but the sanction applies to football clubs around the world. However, as the game against Al Ta'ee approached, Al Nassr did not confirm if he intended to honor the ban.
Where Ronaldo goes, drama seems to follow – and the will-he-won't-saga last until Friday, when Al Nassr finally dropped him from the squad for the rescheduled game.
The excitement generated by his arrival in Saudi Arabia is undeniable – although the idea of ​​him leaving Europe's elite football behind will take some getting used to. Thousands of fans braved the conditions and lined up for a first sight of their superstar signing on Tuesday.
"It's very, very exciting because Ronaldo is the best player in the world," Al Nassr fan Nawaf Alshmry told The Associated Press.
Earlier today, an optimistic supporter of reigning Saudi champions Al Hilal expressed his belief that his club would respond by signing another icon, someone like Brazil international Neymar.
The Ronaldo effect, it seems, is already setting in, and the realms of what's possible feel expanded by his very presence – never mind that he's past his prime and has so far been dropped by Manchester United and Portugal because of his lack of form.
His star appeal still resonates – on the day of his presentation, traffic slowed down along the streets surrounding the 25,000-capacity Mrsool Park. Al Nassr prepared his entrance by projecting his image onto the outside of the stadium, with strobe lights, fireworks and smoke bombs deployed to heighten the atmosphere.
His face shone on the city's electronic billboards.
The 37-year-old Portuguese striker, who is coming off a disappointing performance at the World Cup in Qatar, finally showed up in a white Range Rover with blacked-out windows and showed up in front of flashing cameras.
It was a very scenic production for a club that will have to quickly get used to the worldwide fame that comes with the signing of one of the greatest footballers of all time and the most followed individual in the world on Instagram social media platform.
Al Nassr had to hire an outside PR firm to handle the sudden overload of media interest, but has yet to produce an English version of its website. Instead, his social media accounts have become a go-to destination for Ronaldo's fan base, desperate to find out more about his moves in Saudi Arabia.
Al Nassr, it seems, is learning as he goes.
The signing was designed to make a statement and raise the profile of the club and Saudi football in general. It is also the latest daring sporting adventure in a country that is experiencing a rapid and faced 'sportswashing' charges to enhance its reputation in the world in light of its human rights record.
He has already set up two heavyweight title fights involving Anthony Joshua. His public investment fund backed the takeover of Premier League club Newcastle and the launch of the controversial LIV Golf tour.
Saudi Arabia also hosts Formula 1 races, the Italian and Spanish Super Cups and top-level tennis tournaments. There is a drive to promote women's football and speculation that the country is planning to host the 2030 Men's World Cup.
But so far, nothing compares to convincing Ronaldo to move to the country after signing a 2.5-year contract worth up to $200 million a year.
His slip of the tongue saying he had 'come to South Africa' at a press conference on Tuesday was unfortunate, but he spoke passionately about his decision to make the move.
"I want to give a different view of this club and this country," Ronaldo said.
Amnesty International responded urging him to use his position to draw attention to human rights issues in Saudi Arabia.
Football is already a big deal in the country, with more than 215 million viewers watching the Saudi league last season, according to official statistics. Over 1.25 million matches have been attended this campaign and both of these numbers are expected to increase significantly due to Ronaldo's presence.
"He is the best player in history and having Ronaldo in the Saudi league is something unique and great for us," Al Nasser chairman Musalli Almuammar said. It is the result of our great efforts to bring him here to perform in the Kingdom of Saudi Arabia. We worked hard for many years to get him to develop Saudi football.
Al Nassr's Instagram account is growing significantly – up to 10.4 million and jumping from 1.2 million when the deal was first announced.
In a few rainy days in the desert, the club has already had a taste of life with Ronaldo.
___
More AP soccer: https://apnews.com/hub/soccer and https://twitter.com/AP_Sports
___
James Robson is at https://twitter.com/jamesalanrobson