A flabbergasted Karl Rove denounced President Biden's "shocking" week of failures on the border crisis after US and Mexican Cabinet officials says "lack of time" to discuss the influx of migrants at Monday's North American Leaders' Summit.
"I'm stunned," the Fox News contributor said on American Newsroom Thursday, calling the report the third strike for the president after visiting a "cleansed" El Paso and the administration's "non-responses" on how to fix the broken U.S. immigration system.
For God's sake, this shows that his visit to El Paso This was for public relations purposes only and he does not understand what is happening on our southern border and the misery that affects our communities and the illegal immigrants who cross the border," Rove said.
"They don't understand. They don't care. They live in la-la land."
BIDEN TORN FOR NOT MEETING MIGRANTS DURING BORDER VISIT: 'HE DIDN'T COME TO SEE THIS'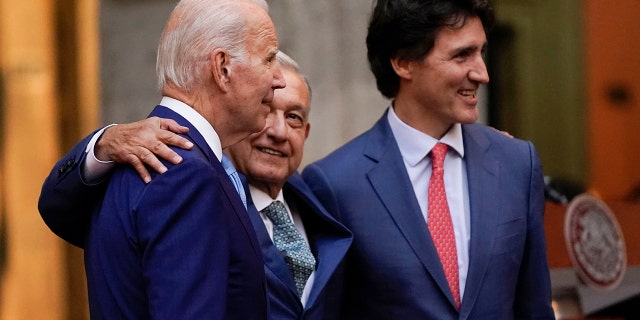 Mexican President Andrés Manuel López Obrador instead challenged Biden on his 'forgetting' to help Central American countries at the summit, pressing the president on his "abandonment" of the region.
"[Biden] don't walk into this meeting saying, "Boys, I know we need to talk about energy and economy, about mutual cooperation, but I have to start with a big issue that concerns us all: our southern border and your southern border, Mr. . President of Mexico. And he doesn't even talk about it?" asked Rove.
The summit came after critics slammed the president for seeing a "sanitized" version of the migrant crisis in Texas during his brief visit last week, where he encountered no immigrants.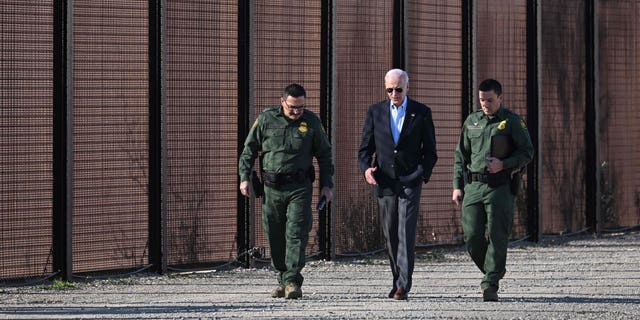 "He's finally going to the border, El Paso. But they're cleaning everything up so that the press team that travels with him doesn't see what the people of El Paso have to go through every day and what the illegal immigrants have to go through. "living in tent cities on city streets," Rove noted.
Last week, Biden announced a expansion of a humanitarian parole program for Venezuelan nationals to include Haitians, Cubans and Nicaraguans. This program will allow 30,000 people per month from the four countries to be paroled in the United States for a period of two years, provided they have a financial sponsor and meet other conditions. Those who attempt to enter illegally are rendered ineligible for the program.
"I'm still trying to figure out what they recommend," Rove replied. "We're going to allow certain people from certain countries to be processed faster and allow them to stay in the United States. Where's the thing that says we're going to secure the border?"
CLICK HERE TO GET THE FOX NEWS APP
Since taking office, Biden has presided over more than 5.5 million illegal border crossings and over 1.2 million known leaks.
"It is shocking that the President of the United States does not understand the impact this is having on the border and on the states along the Mexican border," Rove concluded.
Fox News' Adam Shaw and Brandon Gillespie contributed to this report.