Apple outdoes itself once again with its latest iOS 16.2 update for iPhone devices. Not only are new iOS downloads great for security patches, but they're sometimes packed with amazing new features to bring your iPhone to life in new ways.
They already added a ton of features with the previous iOS 16.1 update, including iCloud Shared Photo Library and support for Apple Fitness+. I'm reviewing all the new stuff to share the highlights of iOS 16.2 update that can improve your life.
Of the multiple unique new tricks, I'm excited about these below on iPhone.
CLICK TO GET KURT'S CYBERGUY NEWSLETTER WITH QUICK TIPS, TECH NOTICES, SECURITY ALERTS AND EASY FEEDBACK TO MAKE YOU SMARTER
1. Apple Music sings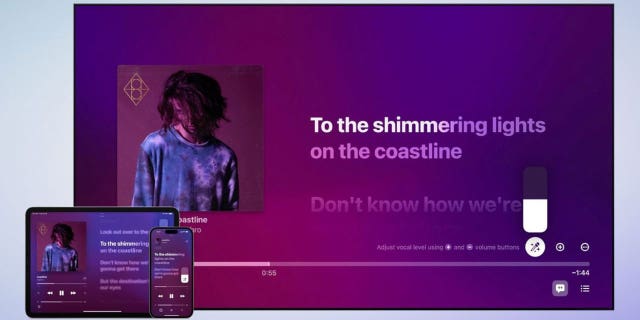 Perhaps one of the most exciting new tools in the iOS16.2 update is the Apple Music Sing feature. This is a karaoke feature that will be available to Apple Music listeners. It lets you sing along to millions of songs on the Apple Music streaming platform by giving you the ability to lower the volume of the lead vocal and take control as the lead vocalist.
Music Sing is compatible with all iPhone 11 or newer models, select iPads, and the latest Apple TV 4K.
RECOVER YOUR PRIVACY WITH THIS NEW SECURITY FEATURE FOR IPHONE
2. Advanced data protection
Advanced Data Protection is an optional feature that comes with the update, and it will allow users to extend end-to-end encryption to various categories of iCloud data including iMessage, Notes, and Photos.
This will greatly increase data security in the cloud and give users the ability to protect the vast majority of their data, allowing people to worry less about their information being stolen or published without their permission.
SEND A FUN MESSAGE WITH THESE IPHONE TRICKS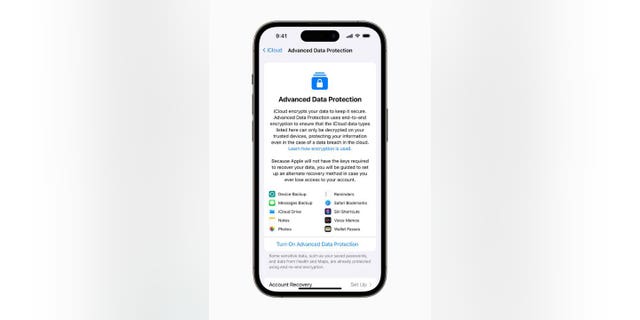 3. Freeform Application
APPLE'S SATELLITE EMERGENCY SOS FEATURE IS NOW LIVE. HERE'S HOW IT WORKS.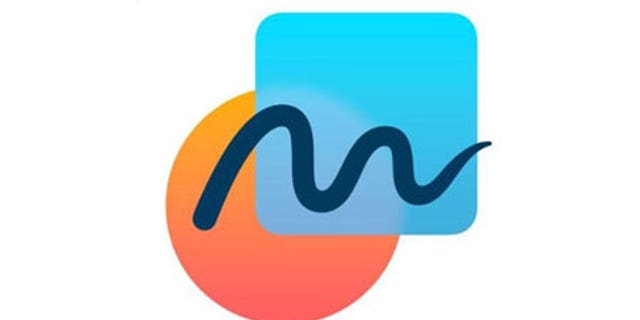 Another fun feature will be available in the digital whiteboard app called Freeform. The app lets you draw or insert sticky notes for yourself on an infinite canvas. The app lets you share a board with up to 100 people, who can make their own additions and comments.
All collaborators must use an Apple device to access the creative. You can also deposit text boxes, shapes, photos, videos, links, PDFs, and more. The app will also be available for iPad and Mac devices in case users want to create a larger space than their smaller iPhone screens.
4. Lock Screen Widgets
HOW TO KNOW IF YOUR IPHONE IS LISTENING TO YOU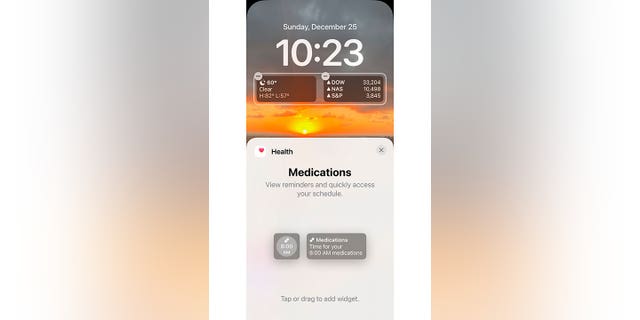 Two new lock screen widgets will be available with the iOS 16.2 update. One will be for the sleep app and the other for the health app. The Sleep app widget will let you view all of your most recent sleep times and stages, while Health app will give you a quick overview of your medication schedule when you need it.
These widgets will allow people to better control their physical health and keep track of their habits. Learn how to customize your lock screen widgets by going to CyberGuy.com and searching for "lock screen".
5. Always on Display
4 SIMPLE AND POWERFUL TIPS TO MASTER YOUR IPHONE CALCULATOR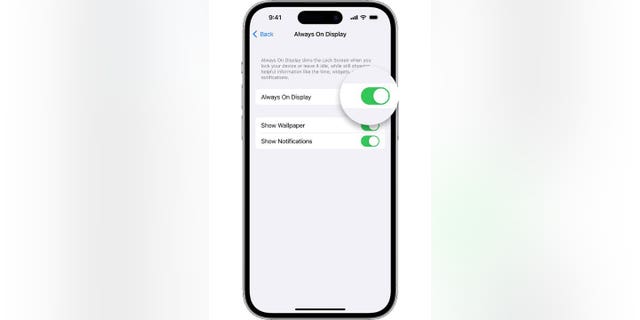 This feature will only be available on the iPhone 14 Pro and iPhone 14 Pro Max models, Still, it will allow you to hide your wallpaper and notifications when Always On Display mode is enabled.
When you want more privacy, Always on Display mode will turn lock screens black so no one can see what's on your screen. You can also tweak this slightly by enabling the Show Wallpaper or Show Notifications options as well.
6. AirDrop setting
APPLE REPLACEMENT FOR PASSWORD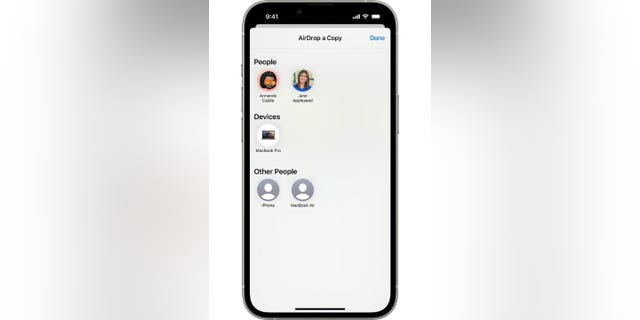 AirDrop is a really handy feature when you want to quickly send or receive photos and videos. Be careful though, because it can be bad news if these photos and videos reach the wrong person.
This is why iOS16.2 is limit AirDrop's previous "Everyone" setting. The option will now only have protection plus "Everyone for 10 minutesfeature instead so that unwanted content from strangers can be limited.
After the 10 minutes are up, users can only AirDrop photos and videos to their contacts.
When was the iOS 16.2 update dropped?
Apple released the latest update on Tuesday, December 21. 13. iPhone users should have received a notification in their Settings app as soon as the update was available for installation, or you can go to Settings > Software Update to download and install manually.
For more Apple tips, go to CyberGuy.com and search for "Apple" and be sure to subscribe to my free CyberGuy Report newsletter at CyberGuy.com/Newsletter.
Copyright 2023 CyberGuy.com. All rights reserved. CyberGuy.com articles and content may contain affiliate links that earn a commission on purchases.